Our Team
---
The Team inside the Eating Disorder Centre Cork is made up as follows;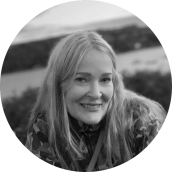 Erin O'Reilly
Clinical Manager / Therapist
---
Erin is the Clinical Manager of the Eating Disorder Centre Cork (EDCC). She completed a Master's Degree in Applied Psychology University College Cork (UCC), an Honours Degree in Social Science University College Cork (UCC), First Class Honours in Addiction Counselling from the National University of Ireland, Maynooth (NUI) and a Diploma in Practitioner Skills For Eating Disorders, National Centre for Eating Disorders (NCFED). Erin is an certified Mediator with the Meditator's Institute of Ireland (MII) and an accredited member of ACI. Her experience ranges from youth community work, ASD,disability,  management to education.
Erin cares passionately about the community and helping people to realise their potential. She is an integrative therapist and uses facets of motivational therapy, art therapy, CBT, CBT-E, therapeutic counselling and recovery skills strength coaching. Erin works with people on personal growth, positive stress management, awareness and resilience. She brings her experience to therapy which includes working with young people with ASD in the disability sector, development of people with mental health challenges and 20 years as a business owner.
In her spare time Erin enjoys yoga, music, sea swimming and meeting up with
friends and family.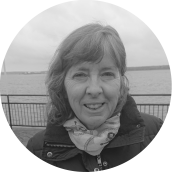 Caroline O'Donovan
Therapist
---
Caroline O Donovan began working in the Cork Eating Disorder Centre in 2012.
She began her studies in Choice Theory which is primarily a behavioural therapy and works well with teenagers. She then went on to complete a BA degree in Applied Social Studies in Counselling in 2001 in Munster Technological University.
During this time Caroline worked as a mental health facilitator in Shanakiel Training centre. She also worked as a Therapist in Renewal, a halfway house for women recovering from Addiction.
A strong believer in the power of compassion and self-love, Caroline now dedicates her time helping clients recover from Eating Disorders and other similar conditions. During her free time Caroline is a keen hill walker. She also enjoys the fun and connection with others by singing in a community choir.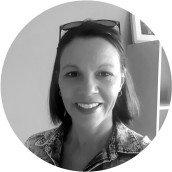 Julie Hallissey
Therapist
---
Julie joined the Eating Disorder Centre team in 2012, with an Honours Degree in Politics & Social Studies, an Honours Degree in Law from the University of Limerick and an Honours Degree in Counselling & Psychotherapy from Cork Institute of Technology (MTU). Julie is an accredited member of the Irish Association of Counselling & Psychotherapy (IACP) and her experience includes working in both second and third level educational institutions.
Having gained substantial experience in the area, Julie has found she especially enjoys working with teenagers and young adults. Julie is an integrative therapist and uses a number of different therapeutic approaches in her work, placing special emphasis on the person centred approach of Carl Rogers where the person is placed at the centre of the service and treated as a person first and not their condition.
She believes that central to any effective therapy is the relationship, creating an alliance by meeting the person where they are, emotionally and mentally and working from there, pulling on each client's own inner wisdom, helping them to recognise their potential.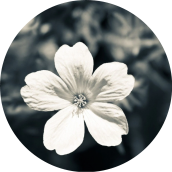 Lisa Dempsey
Therapist
---
Lisa is an Integrative Psychotherapist who has been working with eating disorder clients for over 20 years.  She had worked in the mental health services in the US for a number of years before working as a psychotherapist for clients suffering from various mental health issues.
Her training includes a BA in Psychology from Kings College; an HDip in Psychodynamic Psychotherapy and an MA in Integrative Psychotherapy, both from University College Cork; and a Cert in Addiction Studies.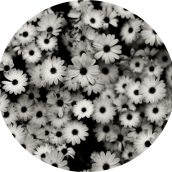 Caroline Fenton
Therapist
---
Caroline Fenton has been working at the Centre as a therapist since 2013. She is a Humanistic and Integrative Psychotherapist who trained in the Flatstone Institute, Cork, and is an accredited member of the Irish Association of Humanistic and Integrative Psychotherapists. 
Caroline has also completed training in EMDR- a modality recommended by the World Health Organization for trauma. She is a member of EMDR Ireland and uses EMDR in her work with Eating Disorders. Recently she has gained a certificate in Psychosynthesis, which is unique in the way in which it includes the transpersonal in its view of the person. 
Caroline's original background is in Science graduating with an Honours degree in Biochemistry from UCC.Then after completing a Higher Diploma in Career Guidance and Counselling from UCC worked in the Adult Education sector for a number of years.