Community Academic Research Links (CARL), UCC.
---
The Community-Academic Research Links initiative, CARL, is located at University College Cork and invites non-profit voluntary or community organisations (CSOs) to suggest potential research topics that can be pursued by students on their behalf across a wide range of academic disciplines in UCC.
EDCC has participated to date in three research projects, two with the department of Social Science, UCC, and the other with the UCC School of Dentistry. The latter project looked at the problem of eating disorders, and oral health, and the other two projects both whilst the other two projects looked at the role of;

An Exploration of GPs' Knowledge of Eating Disorders: A pilot study in Cork City (2016)
What can prevent a General Practitioner from the early identification of an eating disorder? (2017)
Improving the Dental Professional's Impact on Eating Disorder Patient Management (2018)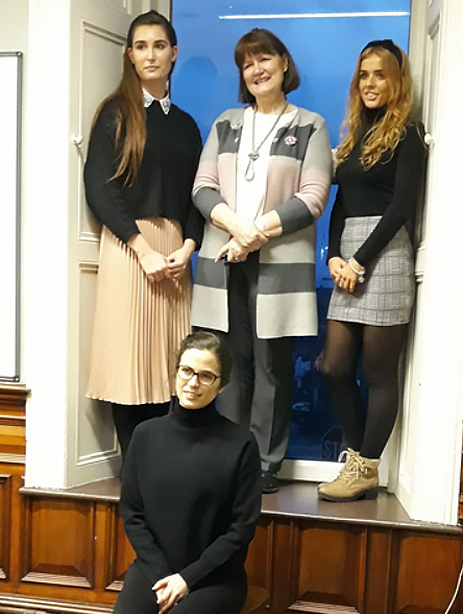 Three great CARL-projects completed with @EDCCork so far. Students Hazel McDermott, Cadhla O'Sullivan @UCCSocialSci and Marcia Domingos @dental_cork met up for photoshoot with clinical manager Trish Shiel to promote #EatingDisorderAwarenessWeek – striking quite a pose!!
Thank you to these 3 UCC students who have completed 3 different research projects with us. A big thanks also to Anna Kinston @Carl UCC who works tirelessly to promote both CARL projects, and eating disorders.